Jul. 28, 2023
Decorative expanded metal mesh provides a unique quality to otherwise traditional architectural design. While it can reinforce the security of a building, it can also provide a host of other benefits that can upgrade your building facade.
Explore what it would mean for your next project to include decorative expanded mesh.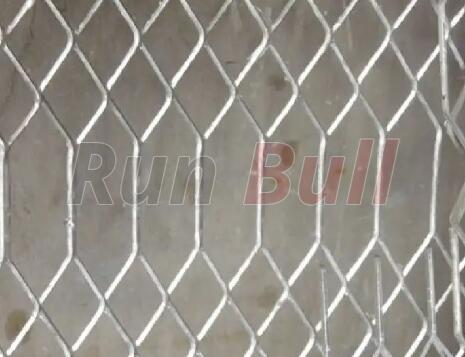 What can expanded metal mesh do for you?
Metal mesh begins as a sheet of solid metal that then utilises machinery to cut into it. The sheet is then stretched to form a diamond shape, mesh-like and flattened final product. The benefits of using metal mesh include primarily lie in the ventilation and filtration they provide. Filtering light, supporting air flow, regulating temperature and allowing liquids like rainwater to drain.
Perforated metal starts as a solid metal panel that goes through a hole-making process. However, expanded metal mesh is cut before expansion, making it a stronger material.
Similarly, wire metal mesh is a welded material that appears to have similar qualities to perforated and expanded metal. However, it is composed of several pieces of metal welded together. The result is a grid-like appearance.
How does it work?
Creating your dream decorative design starts with a solid metal sheet or coil that is fed into a machine. This expanding machine is preprogrammed with a fitted tool that creates the pattern as the metal is expanded with pressured slits. These slits give the metal more space to expand while producing a consistent pattern.
Designs to try
Architectural elements of expanded metal mesh bring together the sturdy reliability of a metal structure with the design aesthetics to make your plan unique. There are several designs and ideas you can use for your architectural expanded metal project. Here are a few you probably haven't seen yet.
Malin
This design can be raised or flattened. It appears as a series of arrowhead designs facing upward. It can bring an element of prestige and elegance to your partition or wall design.
Rectangular
Utilise this design to bring in minimal light, depending on the size of the shapes. It gives off a slanted light filtration pattern at certain times of day, a higher sense of privacy and is popular for some public spaces.
Scalloped
A popular design from clothing fashion to furniture, this simple and minimalist style can bring a softness to a space that is familiar and approachable.
Raised horizontal diamond
A highly modern idea that brings the typical diamond design forward in a new twist. Expand the slits to be larger than the palm of your hand and draw the waves of each curve forward to invite passersby to engage in the metal. Hold the design away from the building slightly to bring more dimension to the decorative metal mesh.
Create something that aligns perfectly with your design vision. Give us a call today to get started.